In this article, we take a break from the pandemic to dream of a future where traveling will be possible again. This article will initiate the conversation between you and your fiancé about where you two would like to go and what type of honeymoon you would like to plan. As will become clear below, planning is key when it comes to making travel dreams come true! Take this mandatory downtime as an opportunity to research, plan, and save!
After all the wedding planning and, of course, the big day itself, there's nothing better than a well-deserved rest and change of scenery that comes with the honeymoon.
Some couples enjoy cultural travel, while others value adventure and adrenaline. But one thing is certain, a honeymoon is a unique event in a couple's life. It should be dreamed and planned according to the couple's taste. It's time to get inspired and discover what you and your fiancé would like to experience during your honeymoon.
1 – Cultural ($$)
Europe is one of the classic destinations for lovebirds who enjoy history. This continent has not only been the stage for several historical events, but it also preserves landmarks, celebrating and investing in them. But Europe is much more than just centuries-old museums. It houses several countries with cultures and languages ​​that are very different from each other, in addition to the breathtaking landscapes (both natural and urban), making a visit even more interesting. There's certainly something for every wish and taste. Art, history, nature, food—Europe is your destination.
The good news is that, if planned well in advance, a European tour can be very affordable. Depending on your country of origin, you may not even need a visa, which means one less expense. You can also travel to countries within Europe for very affordable prices if you opt for train travel.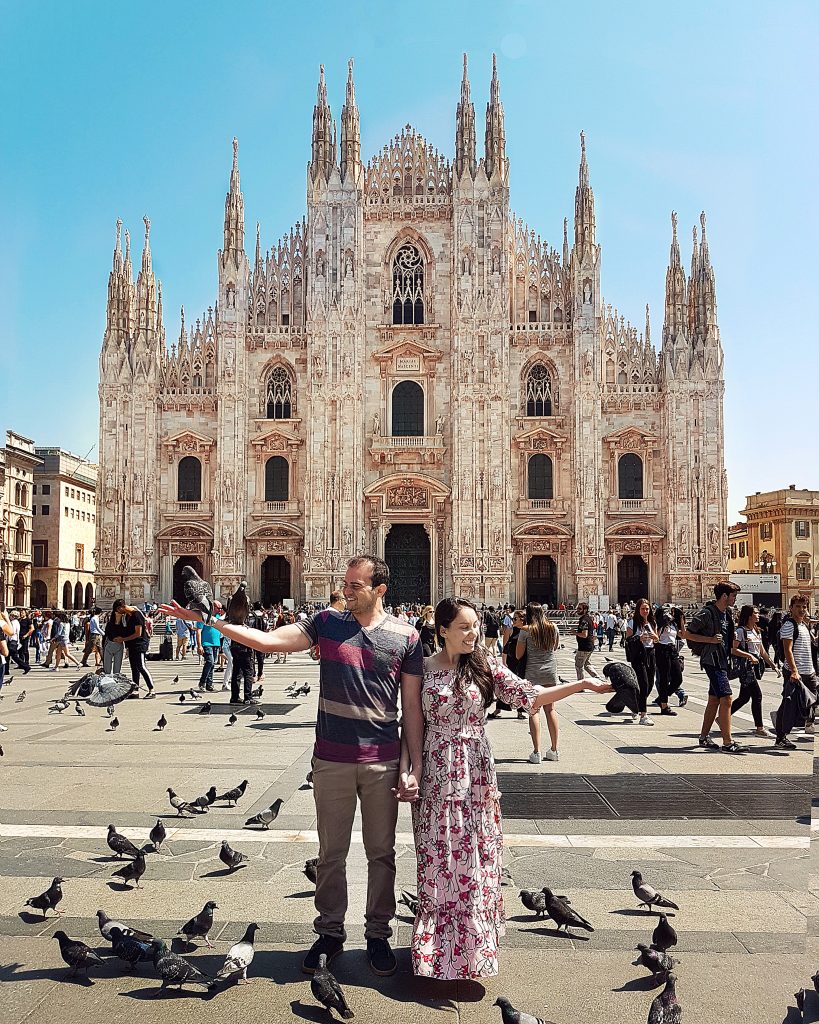 The cost ​​of trips to and within Europe can vary, depending on the season and how far in advance you book tickets and accommodation. What makes the price tag steeper is the fact that the Euro (European currency) is more expensive than the dollar. Keep an eye on airfare sales, the Euro, book in advance, and try to travel in the off-season when prices become more affordable.
2 – Exotic ($$)
For residents of the Western Hemisphere, the Asian continent is one of the most popular honeymoon destinations. Full of cultural contrasts to the Western norm, Thailand is a unique destination.
Among the many attractions that make this country stand out, there are the exuberant temples covered with gold and precious stones in Chiang Mai and Chiang Rai (1); floating markets where you can sample local specialties, the largest of which is located in Damnoen Saduak (2); and numerous beaches located along the Southwest coast of the country, such as Krabi and Phuket, or on the islands scattered around the country, the most famous being Phi Phi Island (3).
Another attraction worth mentioning is the elephant sanctuaries that exist in Thailand, near Bangkok and Chiang Mai. Although elephants are still exploited and mistreated in many parts of the country, some sanctuaries were created with the aim of rescuing these animals in precarious situations and give them a new home where they will be cared for and loved. A reliable organization is Elephant Nature Park, which has several supervised and certified sanctuaries. Visit their website to learn more: www.elephantnaturepark.org.
Couples who choose this destination for their honeymoon will have countless stories to tell.
The cost of a trip to Asia varies depending on where the couple decides to go. In Thailand, the costs of food, lodging, tours, and domestic flights (low cost) are very inexpensive, mainly due to the fact that the Thai Baht (Thai currency) is very affordable. Booking in advance, it's possible to find inexpensive flights, which can drastically lower the price of your trip.
3 – Nordic ($$$)
For couples who love the cold, cozy destinations are for you! Have you ever considered lounging in comfy clothes, enjoying the tundra landscape and the northern lights from inside an "igloo" or huts in the middle of the snow? That's possible in Iceland.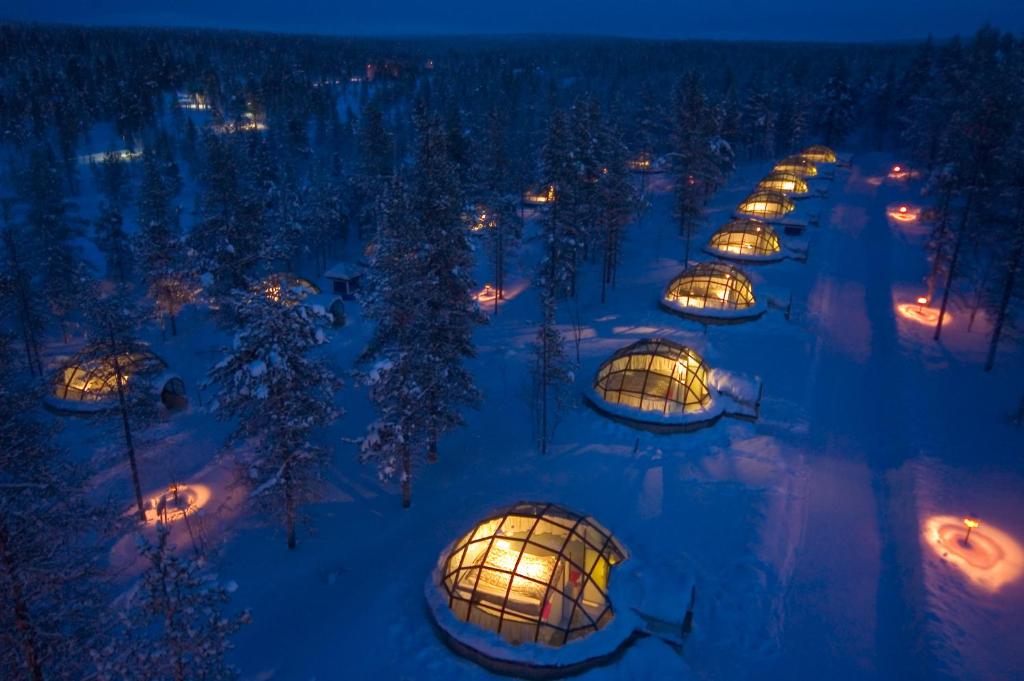 Located between Greenland and the United Kingdom, Iceland is a very romantic destination for newlyweds who like both comfort and adventure. The Northern Lights are one of its most famous attractions. This event occurs every year, but it's only visible on very dark nights that occur between the months of September to April.
You can enjoy the comfort of cozy indoor spaces, and also appreciate the stunning outdoors: visit and hike the glaciers, climb a volcano, dive between the Eurasian and North American tectonic plates, and relax in the geothermal waters of the Blue Lagoon.
This option is the most expensive on our list due to the high prices of accommodation and airline tickets. However, with strategic planning, everything is possible!
4 – Tropical ($)
Imagine, crystal clear waters, soft sand beneath your feet, a warm sun… Beaches are a very popular destination for honeymooners, and Brazil couldn't be left off this list of destinations. With stunning beaches spanning its entire Eastern Coast, Brazil has beaches for every taste and budget. But let's focus on the Northeast of the country, where its most pristine beaches are located.
For those who love beaches with clear and warm waters, rich fauna, and good hotel infrastructure, the Northeast of Brazil is the best place to spend their honeymoon. In addition to the incredible beaches, the Northeast is an extremely cultural region with a rich history, hospitable and joyful people who spread their happiness with mouth-watering local cuisine. It's very much worth getting to know!
This is the most economical option for both Brazilians and foreigners. The cost-benefit ratio is excellent due to the value of the Brazilian currency (R$) and the reduced costs of airline tickets and local food. Keep an eye out for cheap domestic flights leaving from São Paulo or Rio de Janeiro.
Whether you go far or stay local, the most important aspect of the honeymoon is to enjoy each other's company. Enjoy!
What type of honeymoon are you dreaming of? And if you're already married, what was yours like? Give us ideas in the comments below!